FORMER TRUMP TOWER SITE SOLD FOR $12 MILLION
ORLANDO, FL | November 23, 2015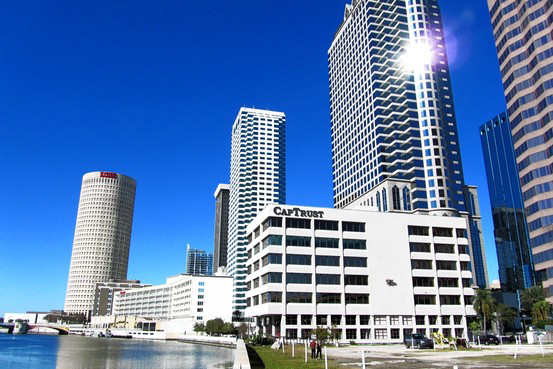 Owens Realty Capital announced that it has sold the former Trump Tower site – aka the CapTrust building and adjacent land parcel, for Brownstone Tampa Partners, LLC to Riverwalk Tower, LLC for $12 million on November 23rd, 2015.
Brownstone Tampa Partners, LLC, an affiliate of Owens Realty Capital, purchased the former Trump Tower Tampa site and adjacent office building, known as the CapTrust Building, in downtown Tampa, FL, in June 2011 for $4.5 million. Although the property was intended as a 52-story luxury condominium complex, the site was the only undeveloped parcel in the downtown core located on the Hillsborough River.
Brownstone Tampa Partners, LLC envisioned the perfect use for the property to maximize the benefits for both tenants and Downtown Tampa. The first improvement made was completing the seawall project, which Friends of the Tampa Riverwalk recognized. The seawall allowed the City to begin construction on the Riverwalk's next over-the-water segment around the investment partnership's CapTrust Building. The investment partnership also renovated the interior and increased the occupancy rate of tenants to 99%, ultimately tripling its value.