Owens Realty Services creates safe environments through sustainable and effective janitorial and housekeeping practices. Our Beyond Green Approach is a holistic, sustainable cleaning program over and above just the utilization of green chemicals. The program considers carbon footprint reduction, improved indoor air quality, reduced energy usage. We accomplish these goals through daily cleaning and utilizing energy-efficient vehicles, recycling programs, touch-point cleaning using Microancrobial, chemical-free materials and low-E rated equipment, and HEPA filtration.

With over 30 years in facilities management and janitorial services, our trademarked Disinfect to Reconnect program encompasses EPA-approved chemicals, detailed safety protocols, training, and overall team health and wellness. Our objective is to help your team understand critical disinfecting and prevention measures to create the safest environment possible. Owens' industry experts will help you prepare for every scenario, including a potential COVID-19 outbreak, with confidence.
It is our goal to help your team safely return to work, and we look forward to reconnecting stronger than ever before.
Owens Realty Services is committed to utilizing the most innovative products, equipment, and processes to ensure that we provide a safe and clean environment to every building's occupants and visitors. We comply with all applicable federal, state and local statutes regarding environmental policies and adhere to the US Green Building Council LEED cleaning standards. We promote the use of non-toxic, certified green cleaning chemicals and implement low impact, EnergyStar equipment. We are proud to have a disinfection strategy that adheres to OSHA and CDC recommendations, uses hospital-grade technology, and increases frequency to provide peace of mind for you and your team.
GBAC-Trained Technicians are cleaning professionals with the planning, knowledge and processes needed to respond to a biohazard crisis in the workplace.
WELL Accredited Professionals
The WELL AP credential denotes expertise in the WELL Building Standard and a commitment to advancing human health and wellness in buildings and communities around the world.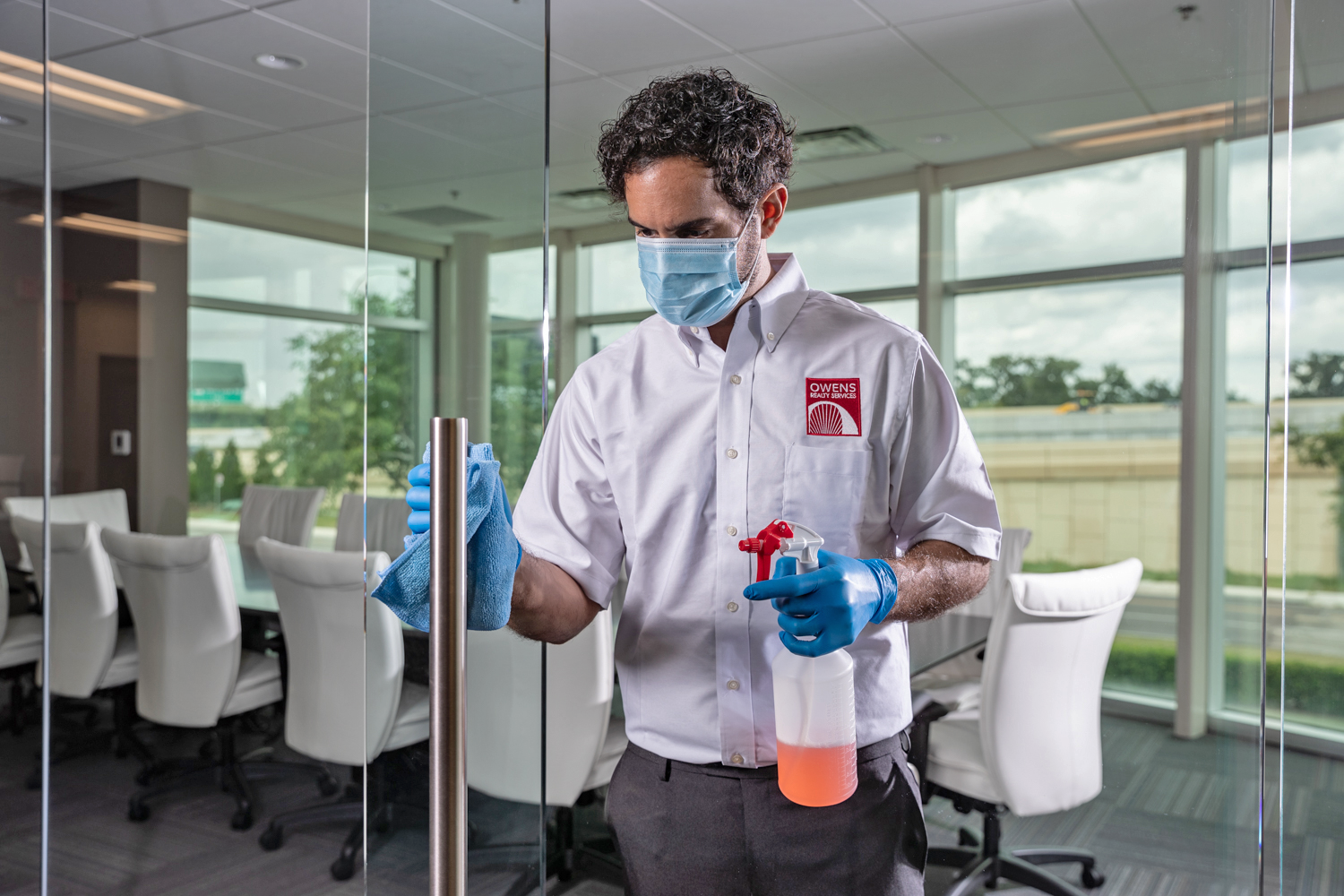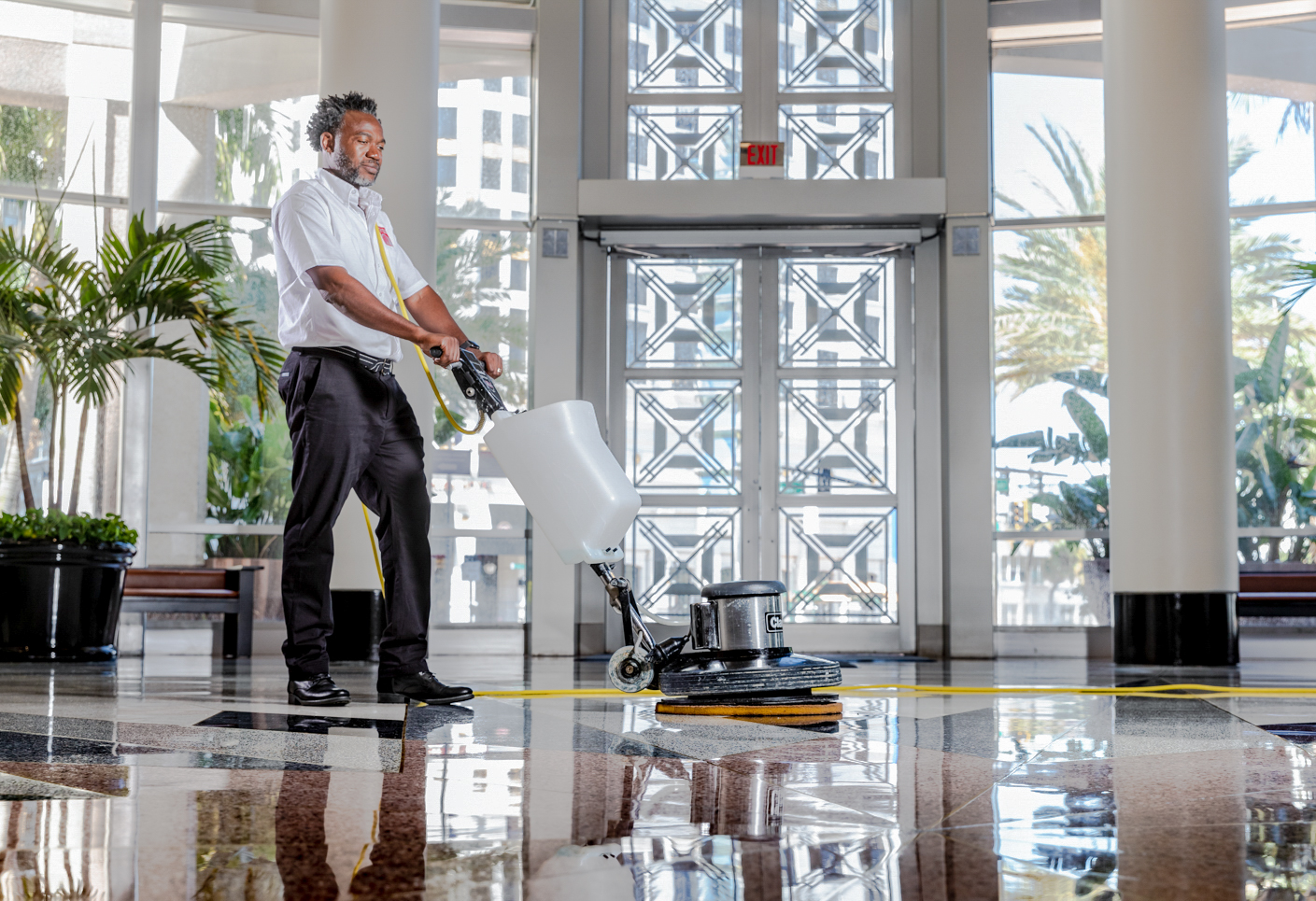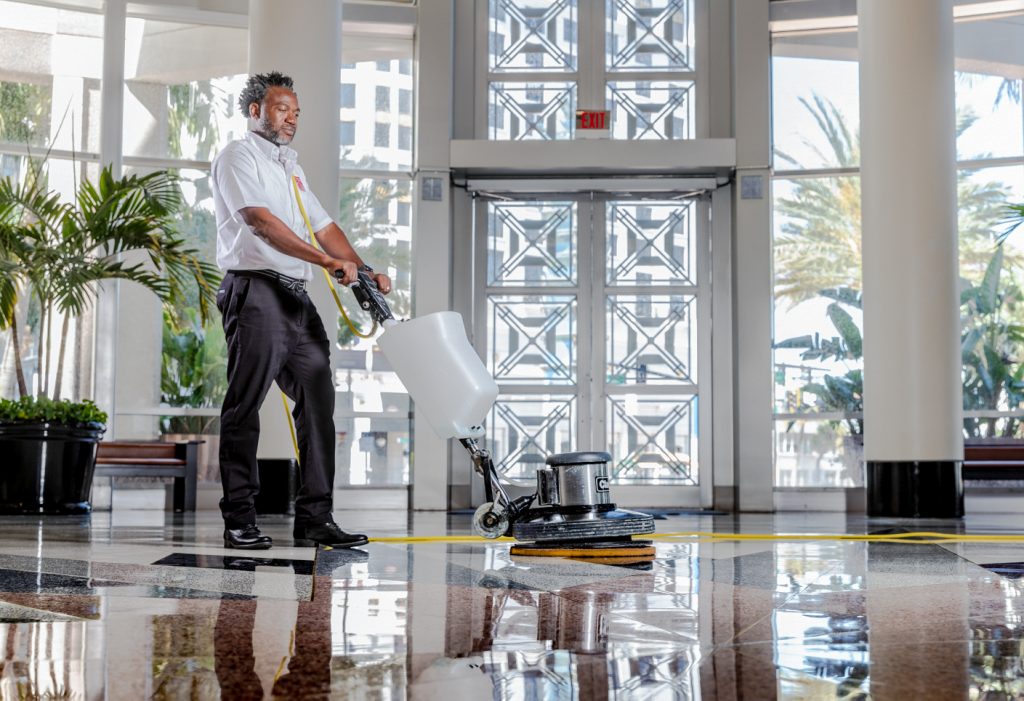 Our team of dedicated floor technicians has the knowledge and skillset to maintain your floors efficiently and effectively. Proper floor care extends beyond the perception and shine. Our team designs a unique long-term maintenance plan to protect your asset and lower the overall cost of care and repair. We identify the correct method, products, and supplies to deliver a safe environment and quality service. We recognize that the first impression of your facility conveys overall cleanliness, and it is our goal to create a great first impression every time.

LET OUR JANITORIAL EXPERTS HELP YOU
Learn more about our janitorial services and disinfecting solutions.