DISINFECT TO RECONNECT: HOW TO SAFELY REOPEN YOUR BUSINESS
ORLANDO, FL | April 23, 2020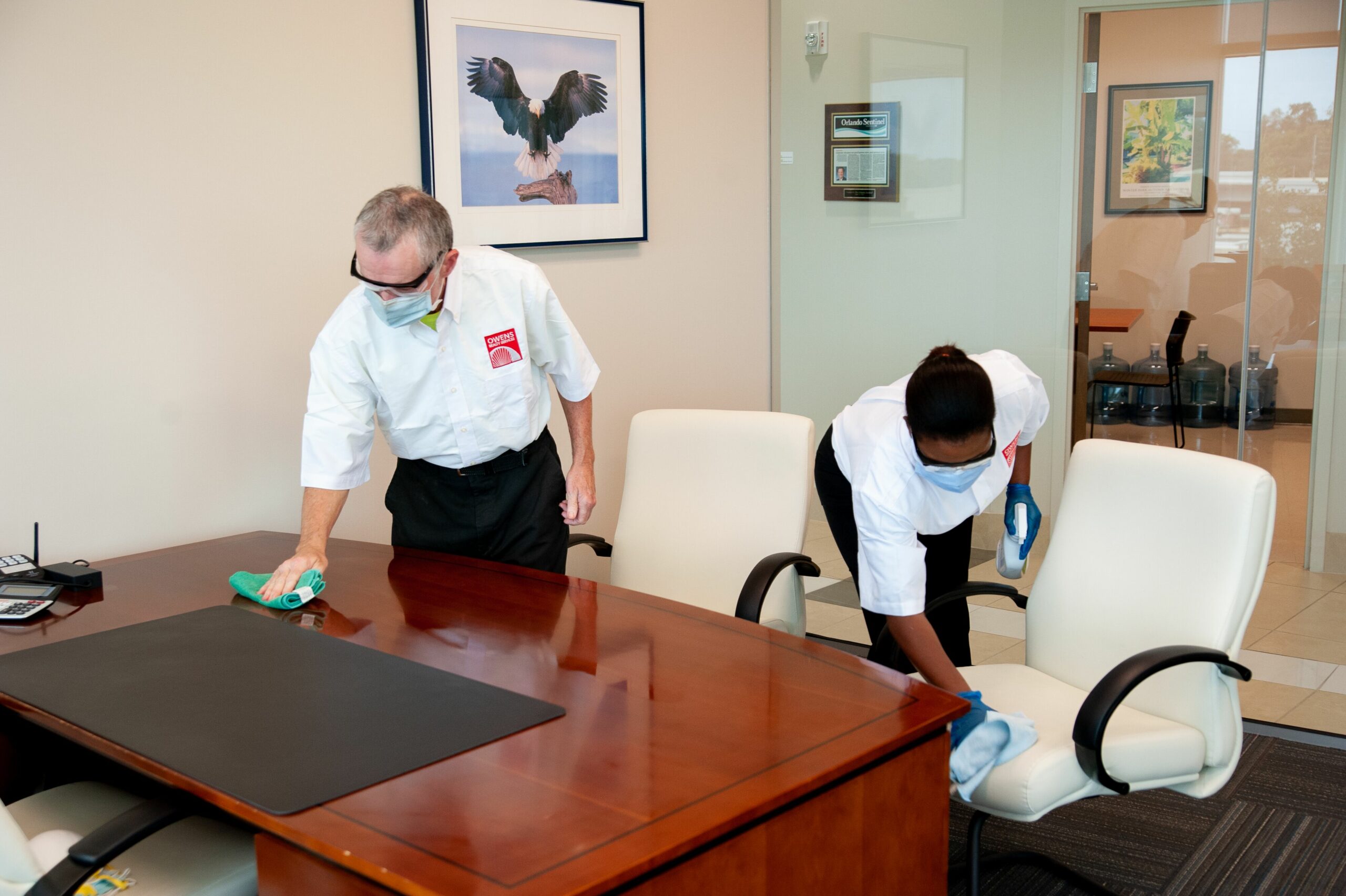 As the growing economic crisis and COVID-19 pandemic continue to threaten our community, Owens Realty Services would like to support you and your team to begin planning how to get back to work safely. Douglas Henley, Vice President of Owens Realty Services, states, "As cleaning industry professionals, during this pandemic, we understand our responsibility to the community at large, and we care." We have established disinfection response teams as well as a global task force to continue to monitor CDC and OSHA guidelines to ensure our place of work, as well as our clients' place of work, is safe for critical operations.
With over 20 years in facilities management and janitorial services, Owens Realty Services can help you develop a proactive strategy to put your business on the path to recovery. Our trademarked Disinfect to Reconnect offers disinfecting using hospital-grade technology, detailed safety protocols, communication strategy, employee engagement, training, and/or overall team health and wellness. We will have your facility not only feeling safe but looking safe to reopen your doors with confidence.
Our objective is to help your team establish a new "normal" by creating a critical shift of focus with detailed guidance on technical specifications, protocols, and tools to create the safest environment possible. Disinfect to Reconnect curates an effective management plan based on best practices for prevention and education. OSHA states, "the most effective protection measures are engineering controls, administrative controls, safe work practices, and PPE." We evaluate the unique needs of each business and facility, considering scale, industry, financial strategy, as well as any current service interruptions. Owens' industrial hygienists and industry experts will help you prepare for every scenario, including a potential COVID-19 outbreak. We carefully break down various prevention measures, facility readiness, operations, and continuous response procedures. We will support the development of communications and education regarding how to foster the safest environment possible as well as establish new wellness initiatives. Our disinfection strategy adheres to OSHA and CDC recommendations, uses hospital-grade technology, and increased frequency to provide peace of mind for you and your team. We focus on high touchpoint areas such as doorknobs, electronics, communal kitchens, executive offices, and elevator buttons. We utilize EPA approved chemicals and offer services tailored to the needs of your operations, whether it is weekly fogging, day porters, UV technology, or electrostatic disinfecting services.
We have a task force of experienced industry personnel ready to develop effective Infectious Disease Preparedness and Response Plans. In times of so much uncertainty, allow Owens to lead your team back to work with confidence.