TEAM MEMBER SPOTLIGHT – RODNEY DABNEY CELEBRATES 10 YEARS WITH OWENS REALTY SERVICES
ORLANDO, FL | February 21, 2022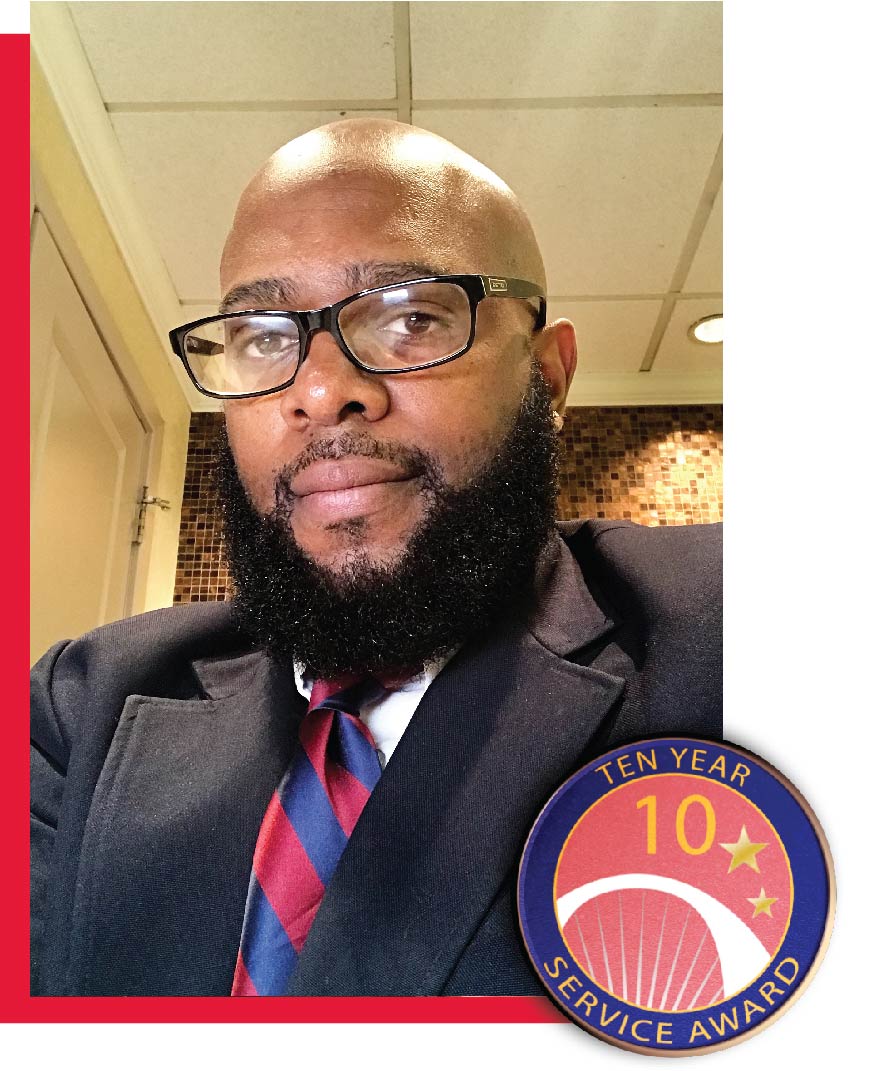 Owens Realty Services is excited to celebrate Rodney Dabney's tenth anniversary with the organization!
Since joining the organization in 2011, Mr. Dabney has become a valuable security team member in Connecticut. His commitment to his role, building residence, and Owens' first Quality Service Standard, Safety, continues to prevent incidents and creates a secure environment for all. He is a team player who does not hesitate to pick up extra shifts and support his team where needed. This summer, he even supported as a pool attendant! His excellence in Customer Services has made him an appreciated and popular team member at the apartment complex. Throughout his ten years with the team, Executive Vice President of Facility Management, Sue Black, comments, "He always has a smile on his face."
We are proud of Rodney's accomplishments and contribution to the Owens Legacy! We are lucky to call him a member of our team. Congratulations, Rodney Dabney, on your Ten-Year Milestone Award!