TEAM MEMBER SPOTLIGHT – MICHELE VASSO CELEBRATES 10 YEARS WITH OWENS REALTY SERVICES
ORLANDO, FL | January 24, 2022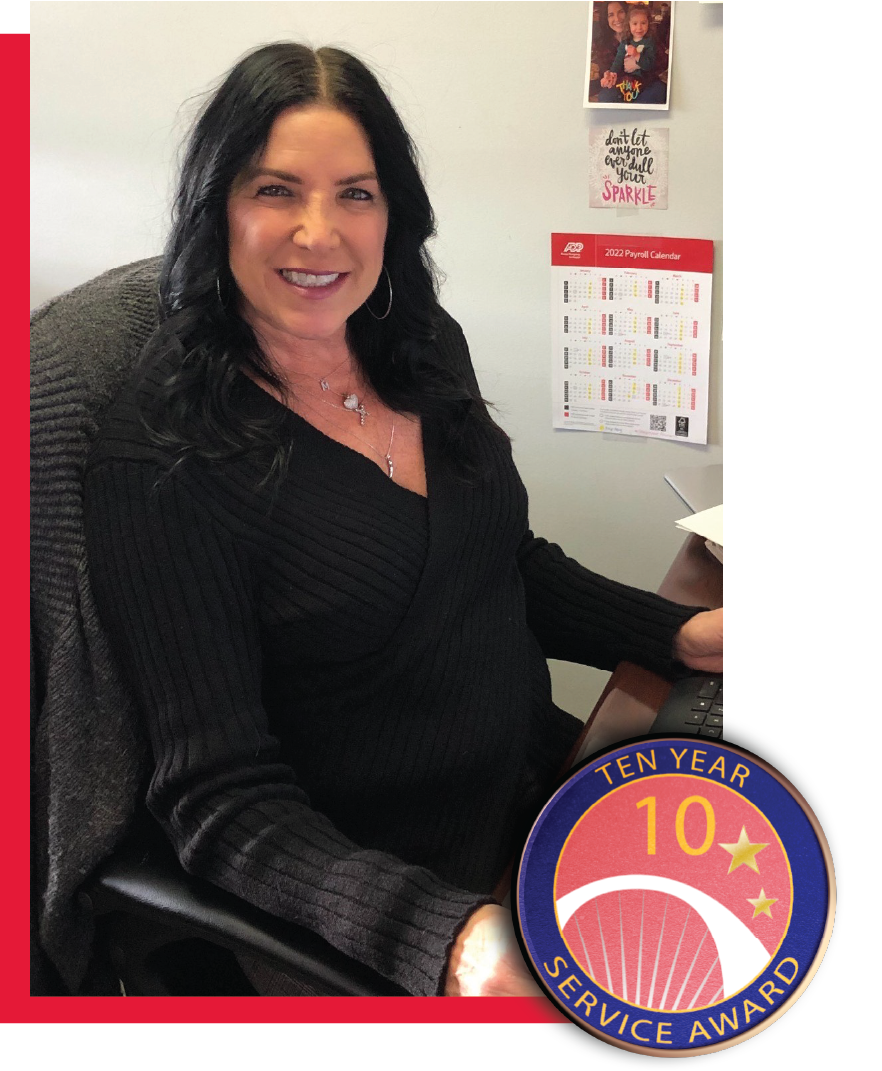 Owens Realty Services is excited to congratulate Michele Vasso on achieving a ten-year milestone with our organization!
Ms. Vasso has held the position of Facilities Operations Manager since November of 2011. She rose through the ranks and currently works alongside Suzanne Black, the Executive Vice President of Facility Management. Sue says, "Michele brought a wealth of knowledge to Owens when she started ten years ago. She worked as a property accountant for a property management firm specializing in condominiums, so she was well versed in what we do. Starting as the company receptionist, she excelled in organizing the office through problem-solving and communication." Sue recognized her talent and capabilities, promoting her into an Assistant Facility Management role, demonstrating a natural ability to develop her skills quickly, anticipate client and operational needs, and support Sue's team of 300 team members."
Happy 10th Anniversary, Michele Vasso! We look forward to continuing to grow with you professionally!
"In my ten years here at Owens, I have learned a lot and have been afforded the opportunity to continue to learn daily. That is what makes it challenging, interesting and most of all, still rewarding after all these years. It truly is a team here and one that I am proud to be a part of." - Michele Vasso