BOB OWENS FEATURED IN INVEST GREATER ORLANDO 2022
ORLANDO, fl | JUNE 24, 2022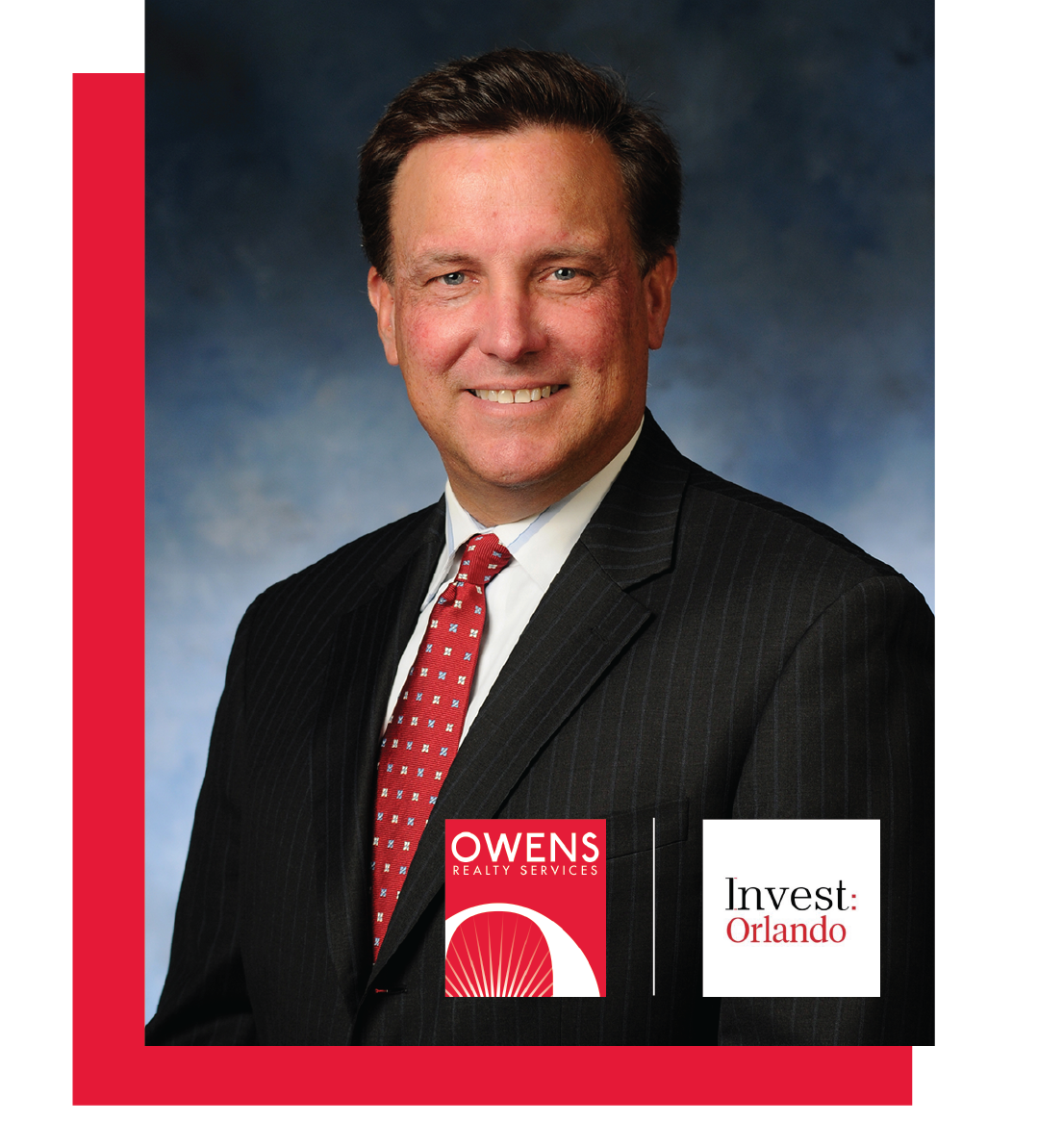 Capital Analytics Associates released their Invest Greater Orlando 2022 Report last week. The in-depth review of the key issues facing Greater Orlando's economy featured exclusive insights of prominent business and political leaders, including our President and CEO Robert D. Owens. CAA states, "Orlando is poised for economic growth as it continues to prove itself as one of the most resilient and innovative markets for big and small businesses." Invest: Orlando 2022 provides a comprehensive view of the region's economic potential and the challenges accompanying that potential from the perspective of approximately 200 local leaders and elected officials, including Mayor Jerry Demings and Mayor Buddy Dyer.
Bob was featured alongside his fellow leaders in the commercial real estate segment to explore the sector's current trends and challenges. "There is no doubt that Central Florida is a growth market," Bob says of the Orlando region. "The diversity of Orlando's neighborhoods and undeveloped land allows multiple industries to find their local niche. Winter Park attracts folks from the Northeast looking for a more old-world environment, while Lake Nona created a community of state-of-the-art medical and healthcare facilities." Owens Realty Services has successfully leveraged substantial corporate growth and expansion within the booming marketplace. "Our community needs building automation and operations experts to protect their assets. It keeps our Team busy."
When asked about the repurposing of land within Orlando, Bob notes, "The adaptive reuse of facilities has always been part of the commercial and investment real estate world, and it continues to evolve. A perfect example right now is regional malls that are no longer in demand. The historical tenants of these developments are marketing and selling their products online against significant competitors like Amazon." Within the Orlando market, the Downtown Creative Village and Lake Nona speak to the success of how our local community is being master-planned through redevelopment. "We're strategically planning the future, not just reacting to the problems at hand."
To see the complete report, please visit Capital Analytics Associates here. [https://www.capitalanalyticsassociates.com/reports/invest-orlando-2022/].